Yariv Bar-On
CEO & Co-founder
Yariv has a degree in optometry from IRSOO Florence, Italy. He has worked in the field of refractive laser for twenty years and is a certified laser application trainer by Alcon. He is the founder of Orca Surgical, a start-up that achieved commercialization CE, and was approved by the FDA. Orca Surgical has a substantial presence in the Ophthalmology market, valued at over 20M$.
Nadav Cohen, PhD
CTO & Co-founder
Nadav has a B.Sc. and M.S. summa cum laude degree in Mechanical Engineering from the Technion – Israel, specializing in Optics and Vibrations. Nadav's Ph.D. thesis has focused on induction-based vibration energy harvesting. His work has been published in various international journals. Nadav is the founder of ConsultNC Engineering, located in Haifa, Israel.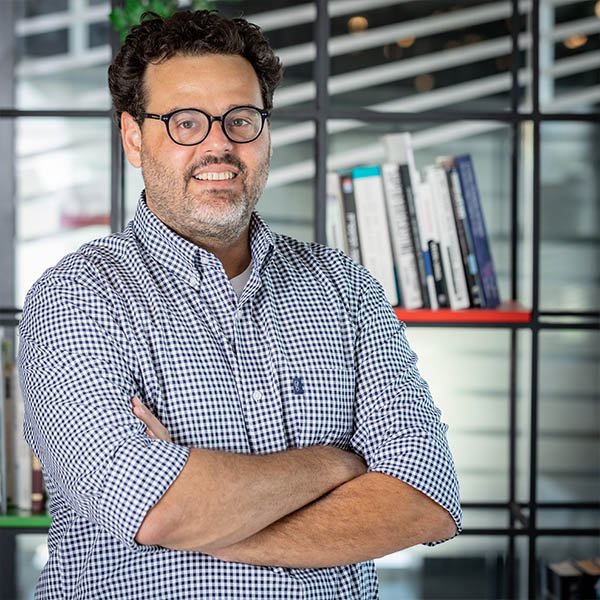 Ziv Rotfogel MD, PhD
Medical Director & Co-founder
Dr. Rotfogel has a degree in Biotechnology Engineering from Beer Sheva University, a Ph.D. in Biochemistry from the Hebrew University, and a Medical degree from Tel Aviv University. He is a physician in the Ophthalmology Department at Kaplan Medical Center. Ziv currently continues to work as a researcher at the Hebrew University.
Brian Otis, PhD
"Blink's solution could be a key enabler for the next generations of eye-worn technology and I'm excited to help make it a reality."
Dr. Brian Otis is an industry veteran and visionary in the life sciences technology space. He was co-founder and CTO at Verily Life Sciences where he currently holds an advisor role. He has significant experience building multidisciplinary organizations to efficiently develop and validate new device concepts in the wearable, implantable, and ophthalmological spaces. Dr. Otis was an Associate Professor at the University of Washington, where he pioneered techniques for realizing highly miniaturized wearable, implantable, and on-eye wireless sensors. He has authored over 50 patents and 100 peer-reviewed papers in this space. He continues to be passionate about engineering education and is a founding member of the External Advisory Counsel for U.C. Santa Cruz ECE department.
Scientific Advisory Board
Bill Trattler and Karl Srtonecipher have joined our scientific advisory board to lead our clinical vision towards better eye care, "The first step toward digital eyecare would be to eliminate patient compliance by miniaturizing the power and data management system to fit sensors and other smart ocular devices requirements."
Dr. William Trattler, M.D
Dr. William Trattler, M.D. is a refractive, corneal, and cataract eye surgeon at the Center For Excellence In Eye Care, who lectures extensively across the U.S. on improving visual outcomes with various eye surgeries and procedures.
Dr. K. Stonecipher, M.D.
Dr. Karl Stonecipher, M.D. is a Clinical Associate Professor of Ophthalmology at the University of North Carolina. Dr. Karl is a trained cornea and refractive surgical specialist and the Medical Director of The Laser Center in Greensboro, North Carolina, which he joined in 2005.